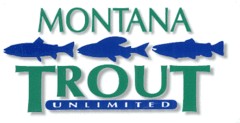 Montana Trout Unlimited - Conservation Alert
Public Lands Rally, Helena,
January 30, 2017
In the Bozeman area? Need a ride to the Public Lands Rally
January 30, 2017
?
A message from Jeff Vermillion of Sweetwater Travel Company:



Please sign up if you can make it. Sweetwater Travel and Simms Fishing Products will be sponsoring a bus to the public lands rally in Bozeman. The bus will depart the old Kmart parking lot in Bozeman at

10am

. The bus will have a Sweetwater sign up in the front window as the Wilderness Association also has a bus leaving from there to the public lands rally.





There are 56 seats total on the bus; after that we'll start filling vehicles. If you'd prefer drive and are willing to take passengers, please sign up at the bottom of the spreadsheet(link above) and we'll coordinate filling rigs from the same parking lot/time. Attached below is the rally info from Trout Unlimited. Please spread the word to everyone as you can and encourage folks to attend. The more bodies the better. There has never been a more critical time to take a few hours to attend the rally in Helena to drive the point home to legislators. Keep your hands off our public lands!

Montana Trout Unlimited represents 4,200 conservation-minded anglers organized to conserve Montana's coldwater fisheries and preserve traditional recreational access to rivers.