Come down and see us at Gallatin River Guides on Thursday February 2nd to tie the Lightning Bug and learn how to whip finish by hand and with a tool.
Lightning Bug
Hook: Dai-Riki 075, sizes 14-20
Tail: Pheasant Tail
Body: Medium Holographic tinsel, color of your choice
Rib: Copper Wire, color of your choice
Thorax: Ice Dub, color of your choice
Wingcase (optional): Same holographic tinsel used for body
Legs (optional): Pheasant Tail
Bead: Size and color to match your fly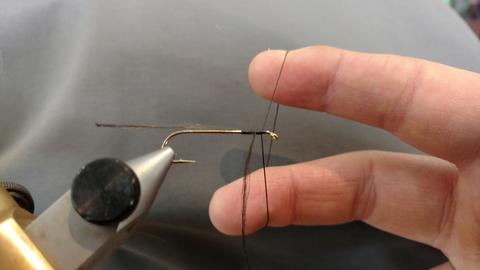 Learning how to whip finish can be one of the more frustrating things to learn when starting out with fly tying. But without a whip finish flies are far more prone to unravelling and some patterns require a whip finish to complete due to other material being in the way.